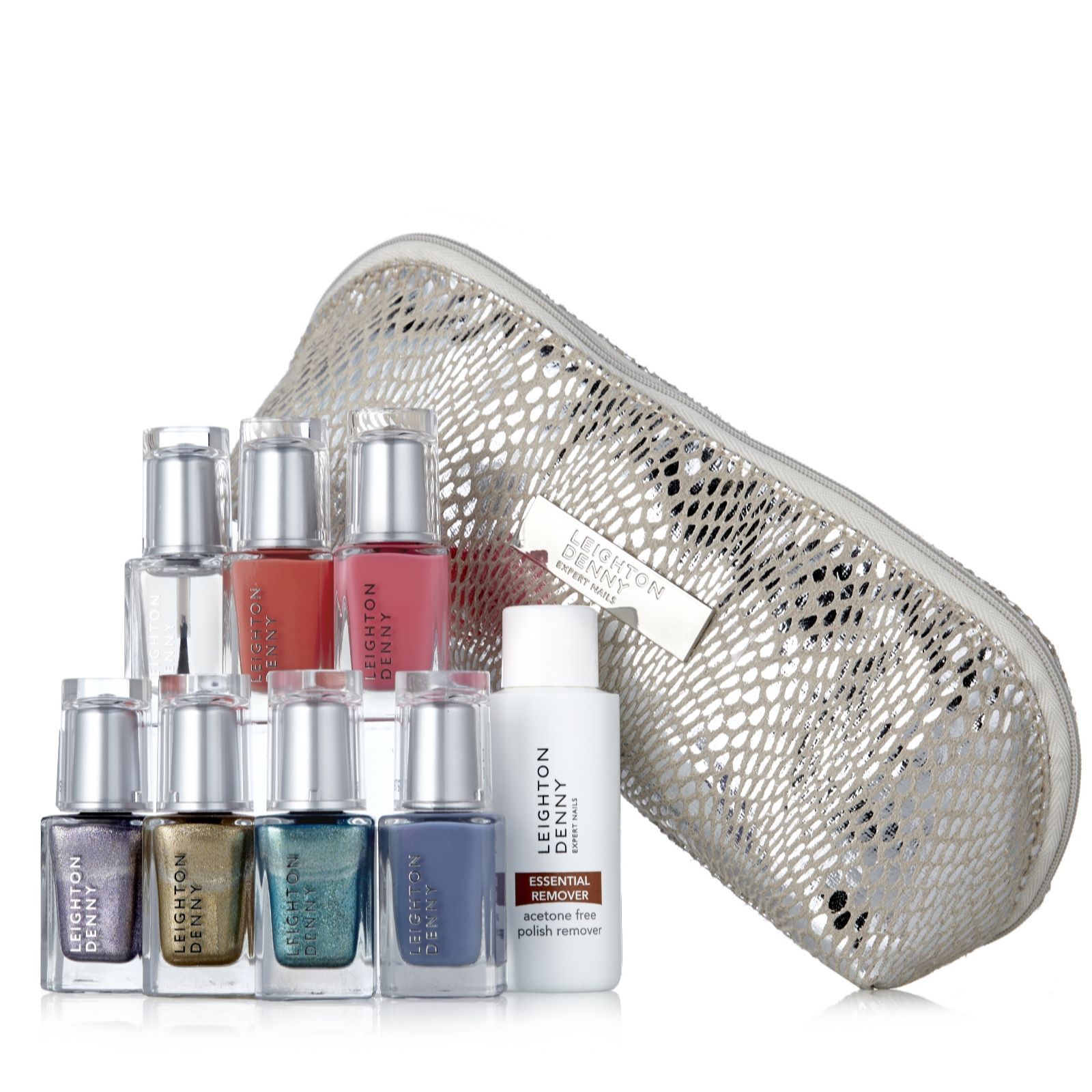 Hi peoples! Sorry about the long time, no post situ... I've been sooo busy and drained with work it's been cray cray. I have no major updates other than my skincare routine is paying off (BIG YAY) and hopefully work will ease up as I've just finished interviewing for an assistant... (double yay!)
LD is back from the sunshine state and to mark his return he on QVC with neens this Monday with a TSV!
It will be item number 204502, price £29.46 and on easy pay.
In it we get:
One for all (base and top coat in one)
Make The Boys Wink (neon pink)
Bon Voyage (tangerine)
It's So Me (lilac with pink shimmer)
Fiercely Fabulous (teal silver shimmer)
Too Chic Metallic (purple silver shimmer)
Beyond Gold (gold shimmer)
Remover (50ml)
I won't lie. I've already ordered mine. Whoops to no more polish!

Facebook | Twitter | Pinterest | Instagram | Bloglovin