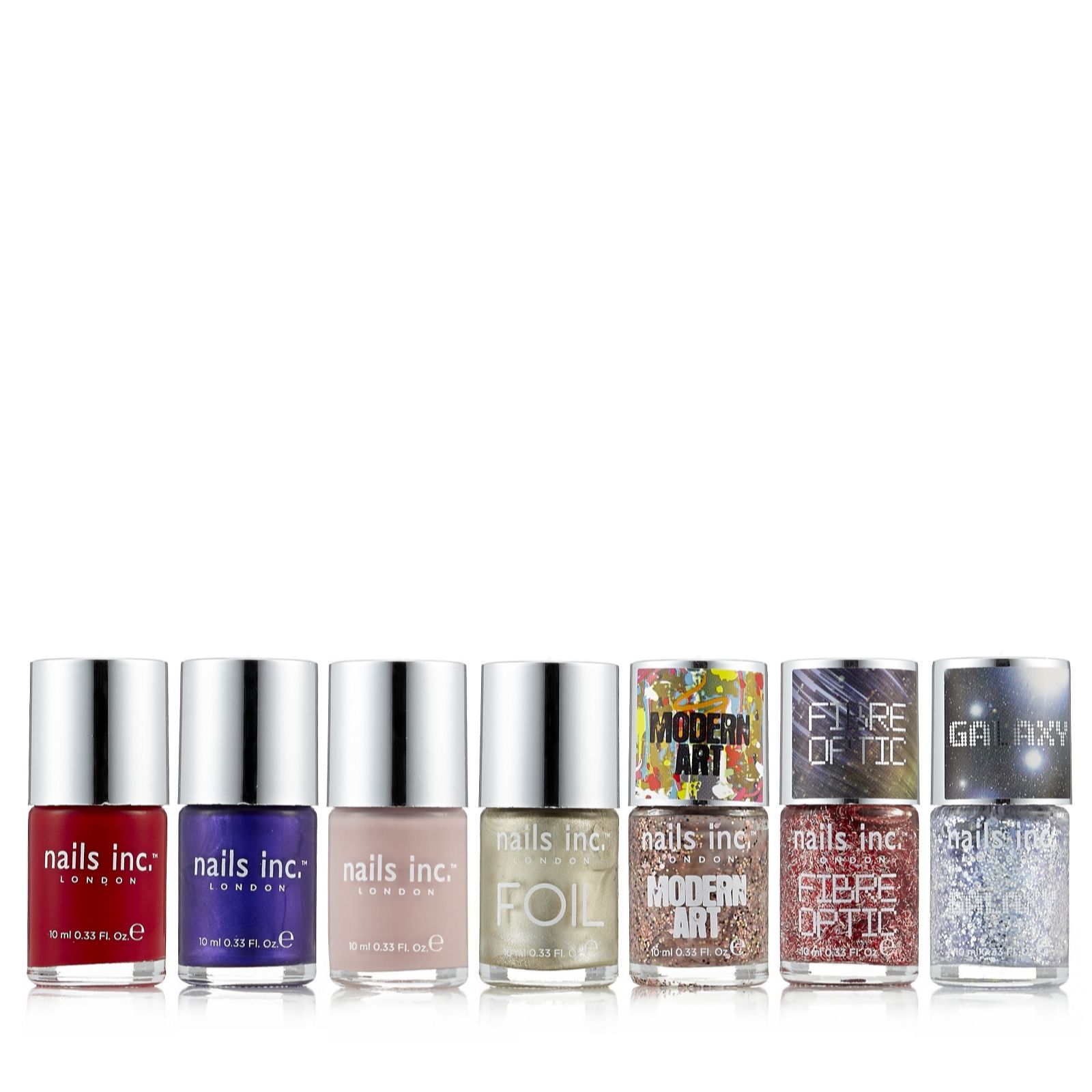 Hello peoples! Just thought I'd spoil the anticipation for you regarding the upcoming Nails Inc TSV!
It's a 7 piece collection; I can't see it being on auto delivery as they cocked up made an error with their last one and the auto deliv this time last year was a bit of a flop... they could surprise me and whack one in but I doubt it.
I'm not sure what the colour names are but it looks like we have:
classic red creme
deep purple metallic
natural nude creme
gold foil (Chelsea Bridge Road)
nude/gold modern art effect (St Martin's Lane)
red/silver fibre optic effect (Belgravia Place)
silver galaxy effect (Trafalgar Crescent)
Mmm I'm not in love with this... they're obviously gonna use the selling tactic of Christmas party season with all the glitter but it's not really my bag at mo. I think price wise we could be talking £22-24 mark? If glitter IS your thang though you'll probs love this; especially as the effects are new releases.
Who's buying?

Find Me On - Facebook | Twitter | Pinterest | Instagram | Bloglovin | Bloggers