Still can't believe the first month of 2013 is over! How cray cray?! Okay I'm gonna try and not babble and get straight into the products I've been loving in January:
MAC Lipstick in Outrageously Fun
This was from the Holiday collection MAC released at the end of 2012, called 'Glamour Daze'. I love that this is really a punchy pink, it's blue based and it has brightened up my face no end in this dull January!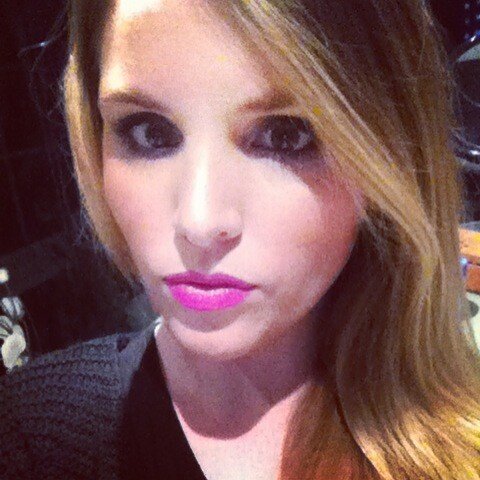 Bioderma Solution Micellaire
This is a recent purchase for me but it's gone straight into my favourites pile. I've introduced it into my skincare routine as an extra cleansing step; I use this before I use my normal cleanser with my clarisonic. I've found by using this in particular when I've been wearing makeup it's stopped me double cleansing with water and it's not only effective but time efficient too. Win :)
Bio-Oil
My regular readers will no that I had an operation in December and now my wounds have healed over I've been able to give them a helping hand to fully heal with the help of this; at this point I'm not sure if it is working but I know I seem to be itching less and I'm hoping that this will also keep the scars to a minimum size.
Liz Earle Botanical Essence in No 15
I reviewed this
perfume back in December
and has been my 'go to' scent of choice ever since. It's such a good perfume! I can't help but just feel a lil better as soon I spritz myself with it :)
Nails Inc Leather Effect nail polish in Shoreditch Lane
Out of all the different manicures I've sported throughout January this has been my new favourite! I wasn't expecting to love it as much as I do, it's uber wearable and because of the textured finish it adds that extra something to my manicure without masses of faff. I
reviewed it on my blog
earlier this month if you want to see my full thoughts on it.
As per, I could have easily picked out another five products to include in my favourites but I try to keep them to a minimum because otherwise I'd just keep going and going and my whole stash would end up here! Hehe!
If you have posted a favourites post please leave the link below as I love to see what you guys are loving too! Or just share a product that you've been loving recently?
Find Me On - Facebook | Twitter | Pinterest | Instagram | Bloglovin | Hello Cotton | Bloggers