In my feeling sorry for myself state, I was watching QVC and this collection popped up as a One Time Only price so I couldn't resist it as I am a MASSIVE neutral fan...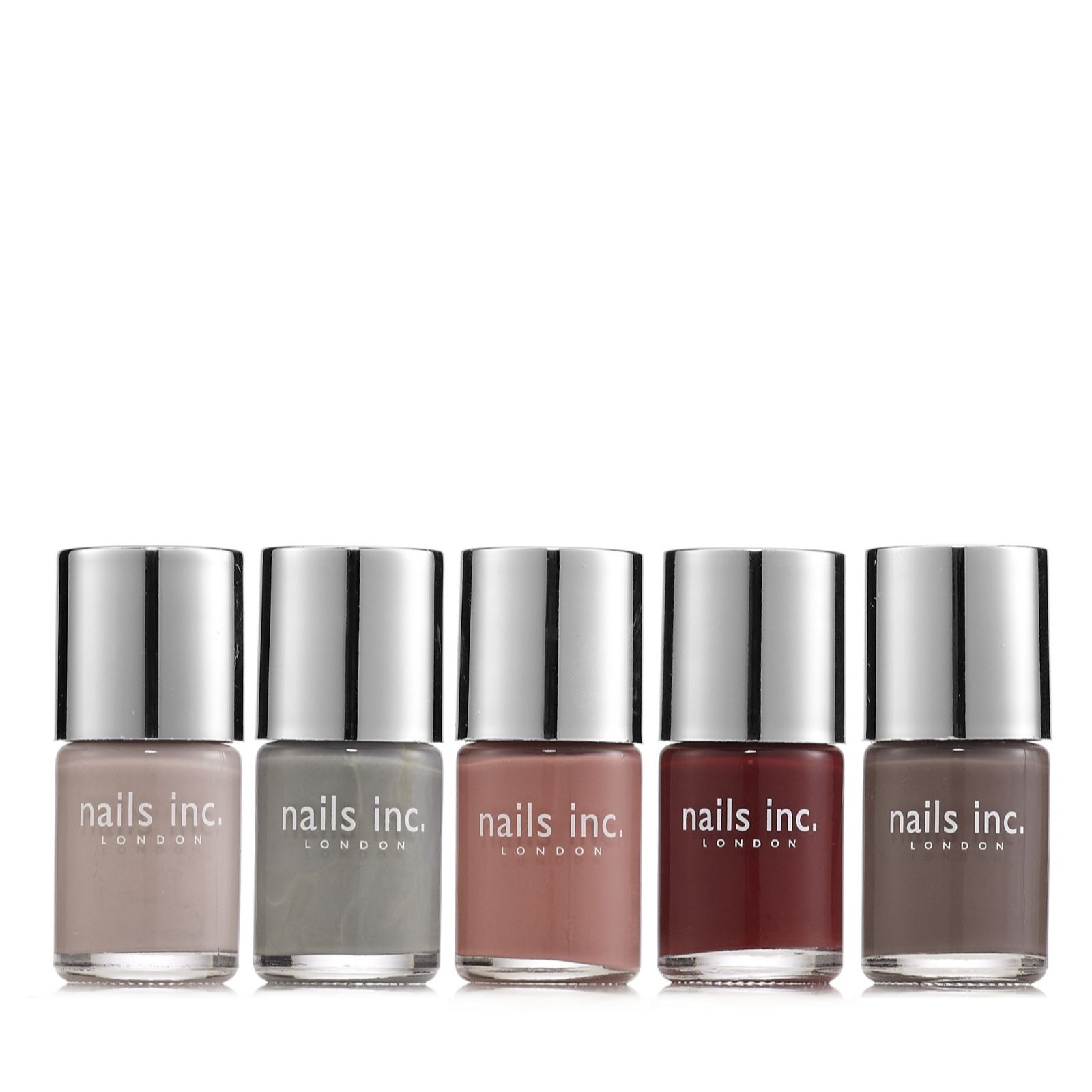 Here are the swatches:
Cambridge Gate - Think 'Little Thief' by Leighton Denny or the Pink Nail Envy by OPI but slightly warmer. Opaque dusty pink creme.
Bingham Place - Brown version of Victoria. Nails Inc have so many shades like this; think Paddington Street and Wilton Row... I have a comparison post already on
these shades
.
Porchester Square - this is a 'Hero Shade' meaning it's a best seller. I can see why. It's a nude that will work well on many skin tones. Plus this is the ONLY nude I can wear on my toes; usually I'm a pink/purple/red tootsie fan but this with Electric Lane (Nails Inc Holo top coat) over it is DIVINE!
Hyde Park Mews - I love this shade. This is the first shade I put on from this collection and it lasted five whole days! I was really impressed! Think of this as a grey version of OPI's You Don't Know Jacques.
Parliament Hill - This looks quite green in the bottle but is more grey when on. It does have a green tone though it and I think this is probably the most difficult shade to wear out of the collection. I like it; it's similar to Nails Inc Southbank, Leighton Denny's Zero Gravity or OPI's French Quarter For Your Thoughts... well it's in that family anyway!
Overall I've been pleased with this collection; when I'm not doing nail art I am a neutral girl. Unfortunately at the minute I'm not changing my polish that much due to lack of time so these are perfect; go with everything and the staying power of these has been fab! No chipping or peeling and sometimes with Nails Inc their polish really does peel lots with me but not this set... mega impressed!
Which shade out of this collection is your fav? Are you a Porchester Square girl (there are a lot out there!)