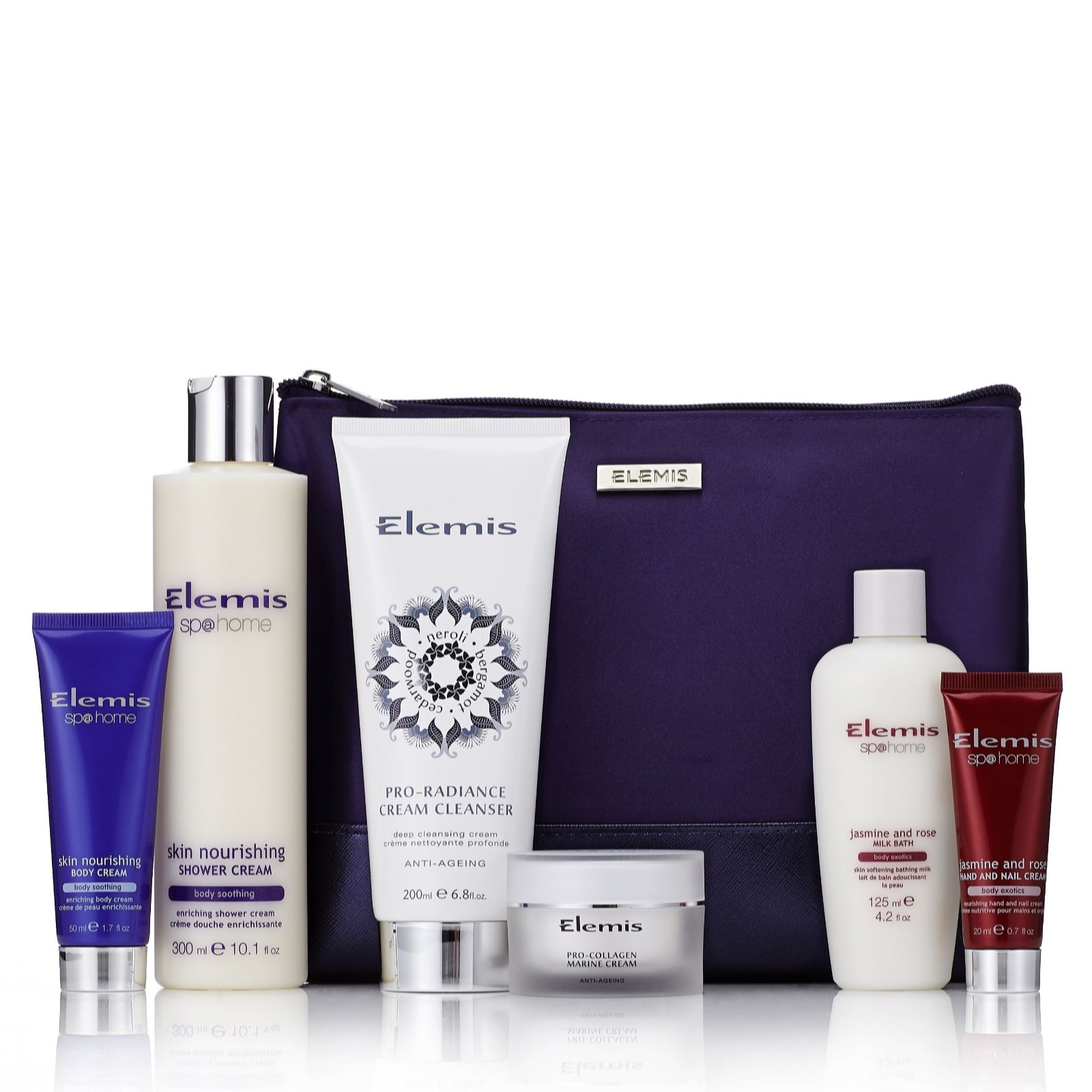 Hi peeps!! Long time no speak I know but I thought I best update you on the upcoming Christmas TSV from Elemis!
It has the following items:
Skin Nourishing Shower Cream 300ml
Pro-Radiance Cream Cleanser 200ml
Elemis Pro-Collagen Marine Cream 30ml
Jasmine and Rose Hand and Nail Cream 20ml
Jasmine and Rose Milk Bath 125ml
Skin Nourishing Body Cream 50ml
If you're a PCMC user then it is a no brainer to be honest as it'll be the £40 ish mark and on full 4 easy pays. The Christmas TSVs are always good but I don't know... I think they've done better. Some small sizes are creeping in and usually the do more full sized items. Last year and the year's before were definitely better value for money in my opinion. But it's still Elemis, it's still good value, I'll probably still buy 4!
Happy shopping!

Facebook | Twitter | Pinterest | Instagram | Bloglovin